Father-Son Weekend 2012
May 21, 2012 by Don Gentle
Pictures from Father-Son 2012 (password required)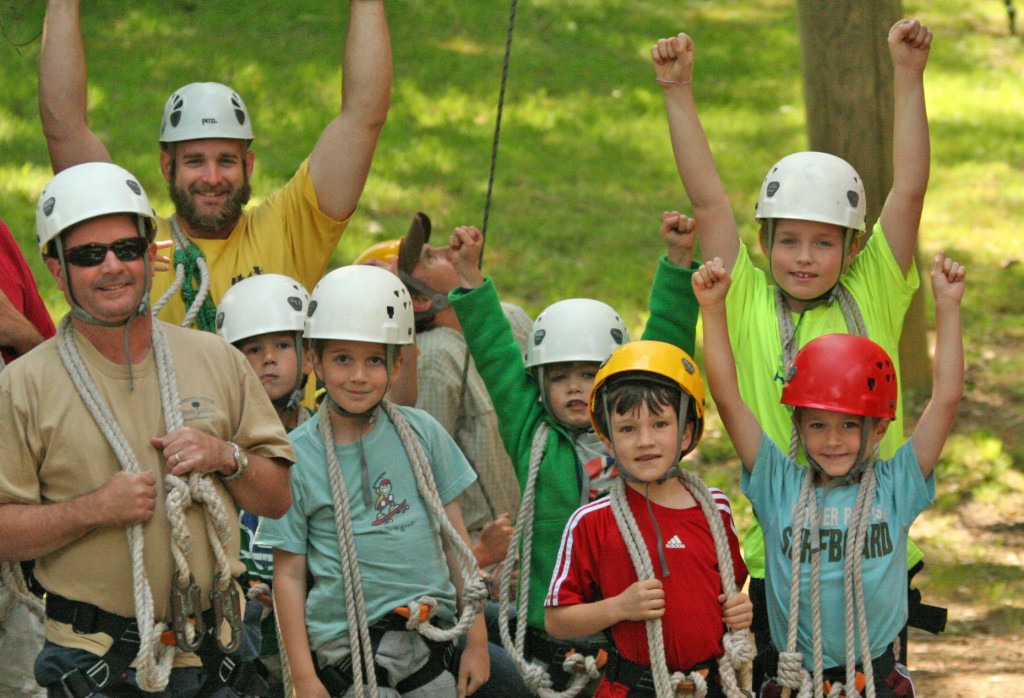 What an awesome weekend getting to know new and returning families alike. The weather was great and the company was even better!  Our Father-Son Weekend is perfect for those guys that are coming to camp for the first time or just starting to think about summer camp, but not yet signed up. I sure enjoyed meeting and visiting with all the dads and sons at our fifth annual Father-Son Weekend. The event included around 40 families who participated in all sorts of activities.
Our weekend kicked off on Friday afternoon with some time for the guys to find their way around and relax, then it was off to dinner and some great group games to wrap up the night.  Saturday was a fun-filled day with some options for out of camp trips to DuPont State Forest or a float down the French Broad River.  In camp, we had all sorts of things to keep the guys busy including riflery and archery, the High Ropes Course, fishing, lake canoeing, disc golf, hiking, tennis, the climbing tower, and several other options to introduce the boys and dads to summer camp.  We wrapped up Saturday night with a great campfire!  Some fun songs and a story told by Dan Noland.  We washed it all down with classic s'mores!  Sunday was just as fun, although we only had until lunch to get all of our fun in before leaving.   What a great weekend!!!
There is over 300 pictures from the weekend!  I am pretty sure we got everyone, I hope you enjoy them.  Follow the link at the top to see the pictures.  You will need to use the login that came in the parent pack for the summer…ask mom, she knows what it is :).   I will also e-mail you all as a reminder.
I sure enjoyed spending time with all of you this past weekend!  What a great group of boys with wonderful mentors!  Thanks for coming!  We kick off the summer in just under three weeks.  We will see several of you back for our June Session or later in the summer.  Enjoy the rest of the school year; safe travels back to Camp High Rocks!
Sincerely,
Don Gentle