Happy Father's Day
June 17, 2012 by Don Gentle
Pictures from June 17, 2012  (password required)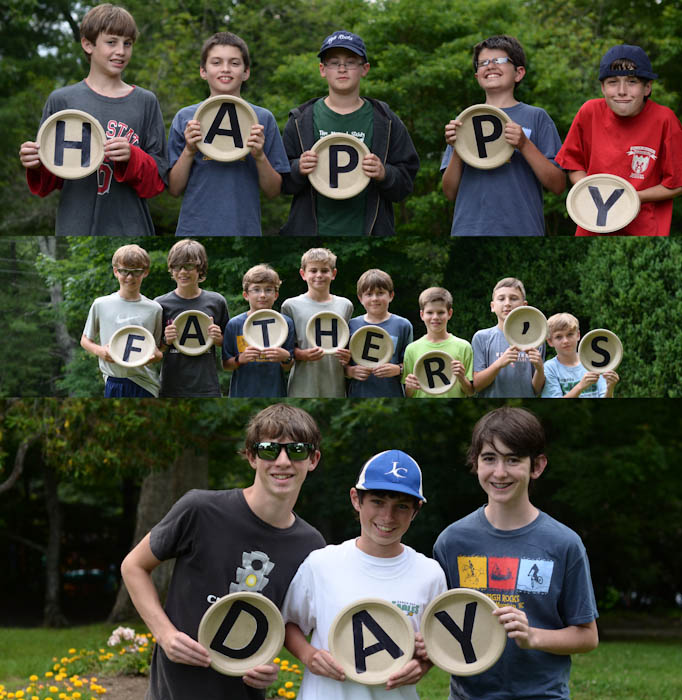 Sundays always bring something special to the week at summer camp. Of course we have a pretty strict schedule on most days, but even then the great things that come from camp are usually those gifts and events that are not on the schedule. The five minutes in line at the dining hall with a counselor or maybe a special game at rest hour with a cabin mate. What we get out of camp is way more than we can ever imagine.
This Sunday brought us Krispy Kreme doughnuts, followed by an awesome morning service down by the lake.  Zoob led us with an awesome lesson on community.  She used the modern story of Humphrey the Humpback Whale.  It is a true story of how a community gathered to save a whale.  Search it on google.  It is a great story!  Summer camp is such a great place to learn about community.  Here at High Rocks, community is a big focus in a lot of what happens.
Later in the morning, we had great fun with all sorts of amazing choice period options all morning long, and a lunch that kept on giving all the way into dinner. The afternoon brought us fun hikes, field games, and a grand time on the waterfront.  Each of the boys had an entire afternoon with their age group.  Dinner brought on a wonderful cookout with hot dogs and hamburgers. Finally, we wrapped up the day with a campfire and story that couldn't be beat.
On this special day for dads, I would personally like to say Happy Father's Day.  Thanks for bringing your son into this world AND letting him experience High Rocks. We sure do enjoy their time here as much as they do… There are some great photos from last night's dance with Rockbrook along with all sorts of fun from this morning!
Sweet Dreams,
Don Gentle
don@highrocks.com