Camp is Cool!
July 12, 2012 by zoob
Pictures from July 12 2012 (password required)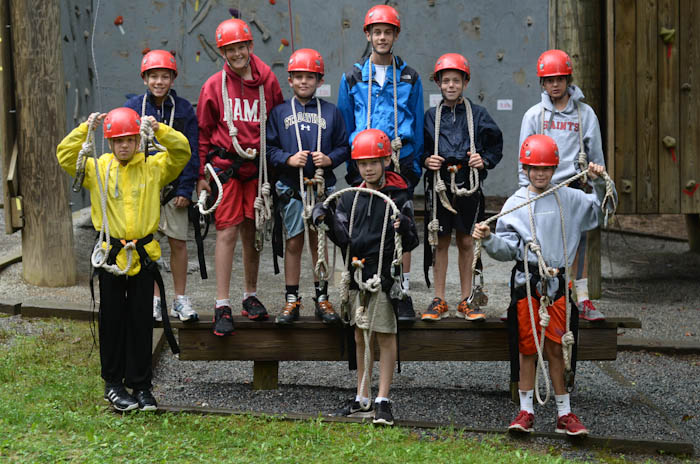 It was a cool day in the mountains!  The high for today was in the upper 60's which in talking with my family in Atlanta and Columbia they would do anything for temperatures like that.  It was a bit wet but it is amazing what these boys can do even on a rainy day.
Today we had 20 climbers participate in a local camp climbing event at Camp Keystone in Brevard.  The boys got to play games with three other local camps and climb routes on the Keystone tower.  It was a huge success and boys were very excited about their day when they returned to camp this evening.
It was a perfect day for caving!  We had another group head out to Woorley's Cave in Tennessee.  They came back possibly a bit muddier than the other groups given there was mud inside and outside the cave today.
The canoer's had big day on the Tuckaseegee River.  It was full of water and provided a lot of great rapids for our paddlers.  We had a group return from a 2-day hike in the Turkey Pen area of Pisgah National Forest.  It was a wet hike but the boys were all smiles when they returned to camp.  They did manage to stop by Dolly's for some ice cream on the way home.  We have a group of Mini Session hiking enthusiasts that are camping in Pisgah this evening in the Pink Beds area.  The area is named for the beautiful pink rhododendron blooms that cover the forest.  It is an excellent time of year to visit this spot with little elevation change for shorter legs!
The boys have showered early this evening and gathered in the gym for a movie night complete with candy bars!  Needless to say it was a hit.  We hope that you will enjoy the pictures this evening!
Zoob Gentle
Associate Director