Days of Summer
July 17, 2012 by Woody Noland
Pictures from July 17 2012 (password required)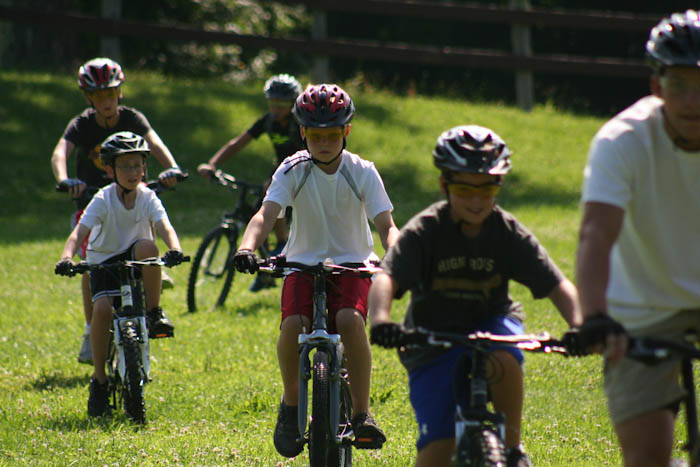 Another gorgeous day: cool in the morning, warm by the afternoon and sunny throughout.
Trips of all kinds went in every direction. Of special note are the Camp Cup competition, for paddlers at the Nantahala River, where multiple camps send their advanced paddlers for a day of good-natured races in a variety of events. They left early and come back before bedtime, so by tomorrow we will have pictures and stories. This afternoon, the swimmers went to Hooker Falls in DuPont, a deservedly popular waterfall made famous by such movies as "The Last of the Mohicans" and "The Hunger Games." No jumping off the falls, to the disappointment of a few campers, but the swirling water in the pool is plenty exciting. Also, a group of Keystone girl campers came to play soccer with our soccer guys. Much serious soccer on the field and socializing around the lemonade cooler, with perhaps a furtive spectator or two making excuses for why they needed to go down there.
All activities ran as usual, keeping those who remained in camp busy developing their skills, with others leaving camp for caving, bouldering, hiking and biking, plus a horseback evening ride. Two separate age groups went to "Chill Night," and they will be back in a few minutes with their ice-cream sticky smiles. The two-week mini session campers have already smoothly blended into camp, and the one-week starter session guys had their first full activity day. Many questions from that group, and I also saw many a yawn from them at supper—they'll sleep much later tomorrow morning than their first morning excitement allowed today!
All is well here. Enjoy the pictures, and good night.
Dan