Krispy Kreme Sunday!
July 22, 2012 by Don Gentle
Pictures from July 22, 2012 (password required)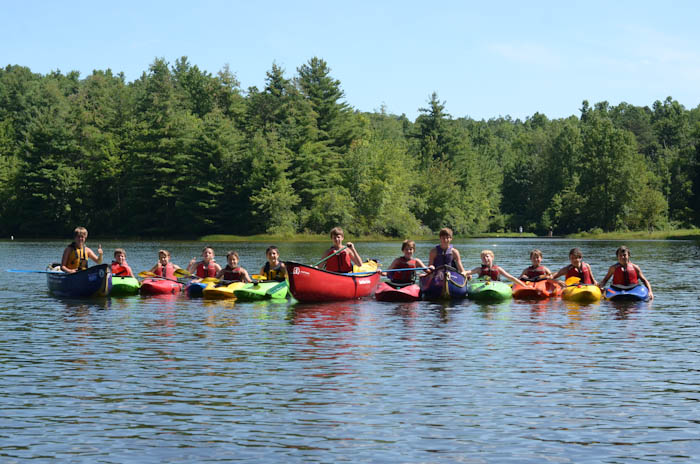 I mean how can you go when it starts with that title?  Just as the title admits, we started the day with Krispy Kreme doughnuts.  What a delight; it could have ended there and been a great day! Soon we were down by the lake singing some great songs and pondering the art of survival and the life of the amazing mangrove.  One of our first year staff, Megan Smith presented a great topic of how we look at our life sometimes as sojourners and other times as living in a beautiful garden.  When things are not going well, it tends to be the former regardless the reality around us.
We wrapped up the morning with some intense camper-counselor tennis matches, tons of folks enjoying time on the lake, and many other choice activities that Sundays bring us.  It was then into a hefty Sunday lunch and off to rest hour.
The afternoon was filled with age group events including a hike to polar bear falls, McCallie Ball, the waterslide, and even a giant float around the lake.  The Upper Senior crew participated in the Annual Upper Senior Challenge.  Each cabin works together through a number of tasks and events including climbing, fire building, Riflery, tennis, soccer, canoeing, the water slide, and mountain biking.  We add in a few more fun events, add a lot of running to each activity and it becomes quite a grueling event.  The guys look forward to it every year!  I really like to see them work together tackling most of the activities that camp has to offer.  It really relies on their skills they have (hopefully) learned at camp.
Tonight we had our Sunday cookout followed by our weekly campfire.  Andrew West told a great story and we called it a day.
 I cannot believe we only have one week to go for the session!  Believe it or not, we have one more Starter group coming in tomorrow.  We are in for a very exciting week. 
Don Gentle