Two Weeks Has Flown By!
August 10, 2012 by Hank
Pictures from August 10, 2012 (password required)
We normally do not post pictures on the last day of camp, but we had a few leftover pictures that hadn't been published yet.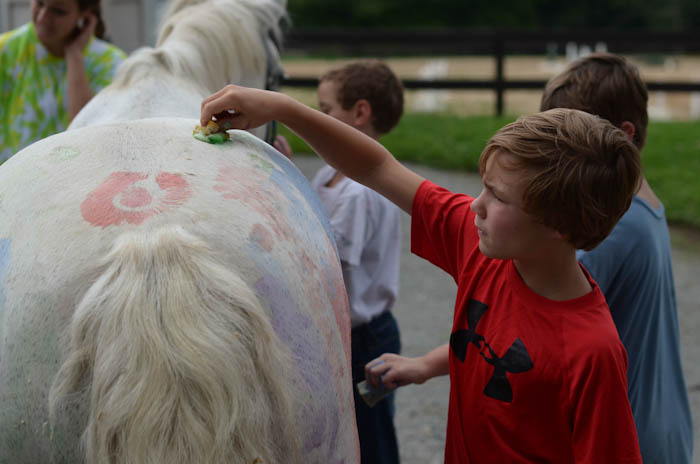 Saturday Schedule
Arrive around 9:30, but Please not before 9:15!!  Our counselors will not be ready to load trunks until 9:15 & campers will still be in assembly until 9:50 or later
We will direct you to the gym, where trunks will be loaded; From the gym you will drive to the parking area on Campfire hill.  Once assembly is over (around 10:00am) each camper will be able to demonstrate the activities of his choice
Please plan to stay until noon and join us for an early lunch that starts around 11:30. If you were not planning to stay for lunch originally, don't worry- we always plan for extra & will have plenty to go around.  It is fine to bring other family members or friends that might be interested in seeing camp.  We ask that pets please remain at home.
At some point during the morning-
Go by crafts to pick up any projects
Go by the cabin & pick up personal items that did not fit in the trunk (check cubbies & clothesline!)
Peruse the "lost & found" items
Before leaving please be sure to "check out" at the camp office. The office will have a packet that includes an address list, cabin picture, store account refund  (please bring a checkbook in case there is a small balance due), and a "jump drive" with pictures from the session (if you preordered one). If you didn't preorder a "jump drive" we will have extras available in the camp store.
We look forward to seeing you tomorrow morning.
Hank Birdsong
Camp Director