New Camper Blog – How Activity Scheduling Works
April 13, 2017 by Woody Noland
Welcome back to the New Camper Blog Series!
Today is all about how you, the camper, schedule your activities and the different options we have. Parents we want to fill you in too so that you can help prepare your camper for the summer. So many activities and so many choices! We want YOU to be able to choose what YOU want.
GREAT NEWS: You will ALWAYS get into every activity you want! No activity will be too full for you to join. We keep class sizes small but offer enough activities that every boy will get the activities they want.
Camp High Rocks understands the perfect schedule is made by you – the camper- (sometimes with a little guidance for the younger ones from a friendly cabin counselor). Check out your session below to the low-down on how activity scheduling works.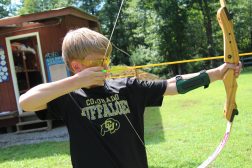 3 Week (June) & 4 Week (July):
During the second half of opening day, you all get to try our activities! You get to check out what it means to climb a rock wall or take a dip in the swim lake to test the water. We think it is important to see these activities and get a chance to try a few things out before you make that perfect schedule. Later that evening, 3 and 4-weekers, you will choose your actives for the session. (But don't worry – if you decide something isn't for you after choosing it on opening day, you can always switch in to something else!)
Mini I & Mini II
Mini I campers, your activity scheduling will be the same as the 3-week and 4-week. Please refer to the above section for you son's scheduling! Mini II campers since you all come in the middle of the 4-week session things look a little different. You will get to take a tour of camp on opening day (July 17th) and see all the activities in action. That afternoon you will get the opportunity to create your schedule and jump right into activities. And don't worry – if you decide something isn't for you after choosing it on opening day, you can switch to something else!
2 Week (August):
As 2-weekers, you will be jumping into activities on opening day! Going around as a cabin you will get to try out the activities around camp. We find this helps campers feel more comfortable about trying something new such as mountain biking or rock climbing! You will go around in these groups for about a day and a half rotating through activities. Then YOU get to choose what activities you want to be in and create your schedule. Maybe you decided swimming was just the thing for you or that rock climbing was too fun to miss. (But don't worry – if you decide something isn't for you after choosing it on opening day, you can always switch to something else!)
3 Important Tips
Let us leave you with three helpful insider tips:
1. Try Something New: Find an activity you have never done before – maybe sailing – and give it a try! Camp is a great place to try new things and be brave.
2. Water: When scheduling, make sure to watch out for scheduling activities that require you to be wet then jumping into something like pants. For example – going from swimming to horseback riding can be pretty tough! Counselors will help you with this, especially for our little guys!
3. Geography: Try to schedule activities near each other in a row. Going from one side of camp to the other over and over again can be tough – we can help you work through a good schedule once you are at camp to keep you from running all over camp too much!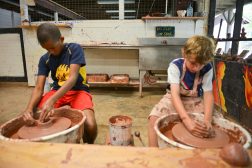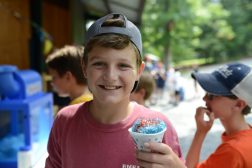 Excited about activities from reading about scheduling? You can pick 5 activities: three in the morning and two in the afternoon! Check out your list of options below or check our website:
Rock Climbing, Horseback Riding, Mountain Biking, Canoeing, Kayaking, Hiking, Archery, Riflery, Pottery, Ropes Course, Sailing, Soccer, Crafts, Fishing, Swimming, and Tennis!
Link to Activities on the Website
But Wait… There is More!
We can't talk about activity scheduling without talking about Choice Period. Choice period is an activity period at the end of the day that campers get to choose what they would like to do. Campers can choose from a number of activities and fun events such as swimming, disc golf, basketball, ping pong, paddle boarding, crafts and more. Often a basketball tournament will be going on in the gym while tennis games are being played on the courts. It is a great time for boys to be with their friends and try something a little different from their regularly scheduled activities.
Campers will also have the opportunity to participate in a few specialty activities such as nature and high ropes! These activities will not run every day but run often and will allow for all the campers to partake if they want. When they get to camp they will have the chance to sign up for these type of specialty activities throughout the session.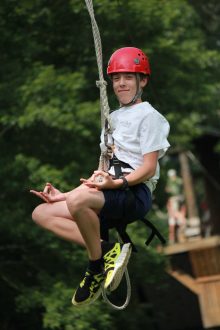 We hope you are getting excited for a summer filled with lots of new things to try out. Still have questions about scheduling or are a bit confused? Give us a ring, we are happy to help out. Our next installment of the blog will be on: COMMUNICATING AT CAMP
Did you miss our last New Camper Series Blog post?