Climbing in Yosemite National Park
October 16, 2017 by Don Gentle
We're having a blast here at camp this fall, but some of our summer cabin counselors and rock climbing staff seem to be having an even better time this season! Caleb Spradlin and Barrett Pauer, best friends and Brevard natives, are on a trip this fall to climb in some of the West's most iconic settings. Thanks to years of climbing in nearby Pisgah National Forest, Caleb and Barrett definitely have the skills to go "to Yosemite and beyond"!
After packing up at the end of our two-week session, Barrett met Caleb in Wyoming, where the duo made a stylish ascent of the Devil's Tower – a plug of igneous rock which rises more than 800 feet above the grassy plains below. After enjoying Wyoming to the fullest, Caleb and Barrett drove over to California to sample the world-renowned climbs of Yosemite National Park.
Incidentally, Yosemite National Park celebrated its 127 birthday on October 1st of this year. The park draws millions of annual visitors with its granite cliffs, waterfalls, dense forests, and snow-covered mountains. Within the park resides El Captain, one of the world's largest exposed pieces of granite – a shining beacon to experienced rock climbers from around the world. The rock rises over 3,600 feet with many different climbing routes along its face. You may have recently heard of El Captain ("El Cap") thanks to the exploits of renowned rock climber Alex Honnold, who became the first person to climb the wall without the protection of ropes this past June, via the route Freerider.
Caleb and Barrett, using ropes and safety equipment along the way, climbed a route on El Captain called the Shortest Straw. This route takes an average of 6 days to climb and is over 1,800 feet tall! They climbed with over 200 pounds of food and water to supply themselves throughout their adventure, sleeping on the rock face at night and climbing during the day.
In addition to climbing El Cap's Shortest Straw, the fellas also climbed The Prow on nearby Washington Column. Both routes are famous for their outstanding views, challenging moves, and excellent positions all the way up. Check out photos below of their climbs! We can't wait to hear what they've accomplished next!
El Capitan – Shortest Straw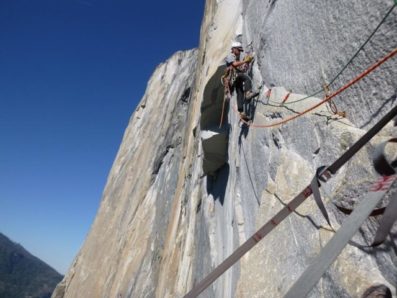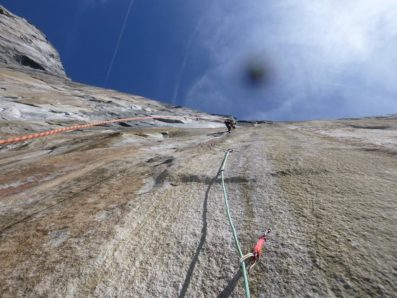 Washington Column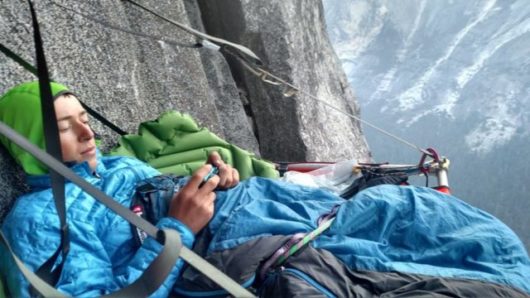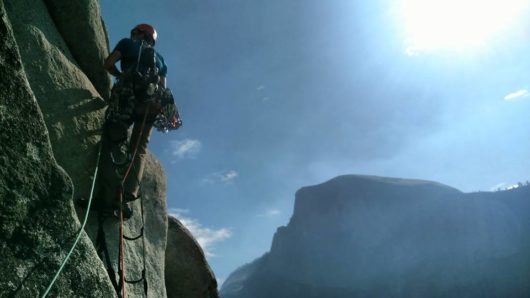 Climbing El Cap is a feat most rock climbers strive to accomplish and we could not be more proud of Caleb and Barrett. With this adventure under their belts, we cannot wait to see what they do next!