What To Do In Brevard, North Carolina
May 7, 2018 by Don Gentle
Thinking about a mountain vacation? Let us help you plan your trip to Brevard. Whether you are coming to drop off or pick up your campers, tour a summer camp, or to enjoy the mountains, here is a list of things not to miss when staying in Brevard!
Lodging books up fast in the summer. fall, and spring season. Take a look at Camp High Rocks' accommodations page to see what Brevard, NC has to offer. From hotels to B&Bs, there is a wide range of options available!
What are the best family-friendly things to do?
Sit down, relax, and get the art side of you flowing with a trip to Brevard Clay. Newly opened in downtown, you will find a paint-your-own pottery shop that delights all who enter. Paint a few pieces then pick up a Brevard famous squirrel mug to take home with you. 16 West Main Street, Brevard, NC 28712
Eat the best Ice Cream in Western North Carolina! Dolly's Icecream Bar with a 4.5 out of 5 stars on Trip Advisor is an ice cream spot not to miss with over 20 unique camp flavors. (Naturally, we think the Camp High Rocks' flavor is the best!) Dolly's closes for the winter season, check their hours before you go! And if you are looking for a little outdoor gear shopping, grab your ice-cream and walk over to The Hub and Pisgah Tavern. You can also rent a bike from the Hub and take a quick spin through Pisgah National Forest.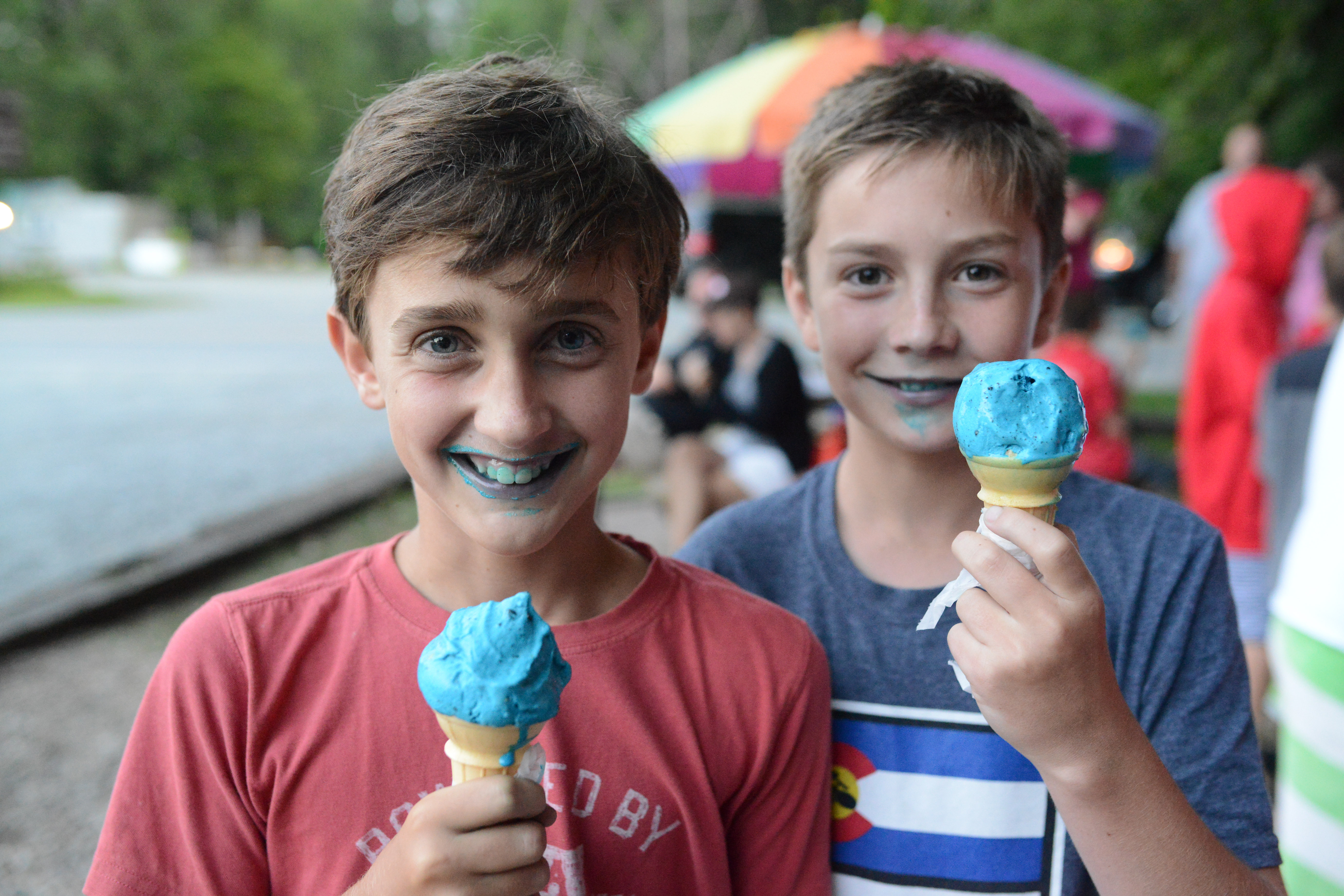 Wanting an outdoor adventure? Try taking a plunge down Sliding Rock or go tubing down the gentle Davidson River. Head over to Headwaters Outfitters to rent a tube!
Stop by O.P. Taylor's in town to be transported back to your childhood. With over 6,000 square feet of hands-on excitement, O.P. Taylor's is called "the coolest toy store on the planet". USA Today named it one of the 10 Best Toy Stores in 2014. After a stop at O.P. Taylor's, swing by Rocky's Grill and Soda Shop. Step back in time and taste old-fashioned candies and delicious milkshakes at the lunch counter.
Looking for places to eat during your trip to Brevard?
The restaurants in town are delightful and tasty. For a quick soup and sandwich combo, try Mayberry's Kitchen. If you want a local feel that has a large rotating specials menu which always includes, pizza, quesadillas, and a specialty pasta head to Jordan Street. Wanting a beer and a good burger after a hike in the woods? Try Oscar Blues!
Want good southern barbeque? Try Magpie Meat and Three but get there early if you want to try their ribs! They sell out fast.
Looking for more upscale restaurants? Take a look at this guide for recommendations! Click Here for Guide If you are looking for a dinner around 6-7:30 pm try to book a reservation as it gets busy in town.
What are the best places to hike? Are there waterfalls nearby?
You are in luck! Brevard, NC has a wide range of hikes in driving distance. Pisgah National Forest, Dupont State Forest, and Gorges State Park are all driving distance from Brevard. In Pisgah, we suggest John's Rock, Pink Bed's Loop, or Moore Cove Hike. Take a look at our Fall Hiking Guide for more information on where you can hike.
We are the land of the waterfalls! With over 40 in Western North Carolina alone, there are many different waterfall hikes to pick from. Take a look here and here for options. High Falls in Dupont State Forest is one of our favorites. Your trip to Brevard can(and should be) be filled with wonderful waterfalls and iconic Blue Ridge Parkway views.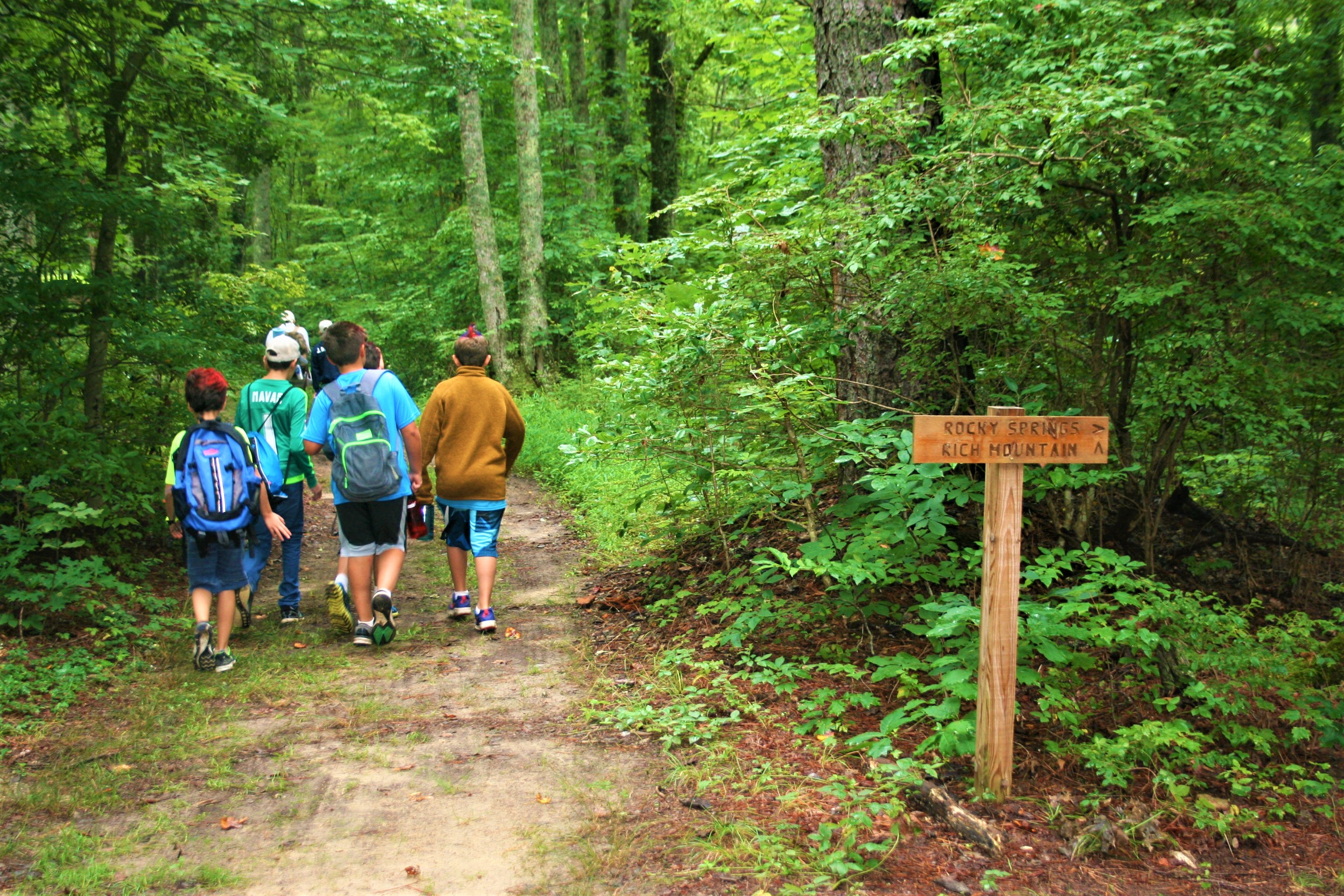 Are there day trips you recommend?
Head down to Greenville, SC or up to Asheville, NC for a day trip. In Asheville, spend time downtown walking through the shops. Don't miss French Broad Chocolates and a stop at one of the many breweries around town. For Greenville, we suggest a walk along the Swamp Rabbit Trail paired with a stop downtown in one of their many restaurants.
Anything else?
Don't forget to check out the summer camps in Brevard, NC including Camp High Rocks. If you are looking for a girls camp in North Carolina, take a look at our list here for a few in the area.
You can also take a walk through Brevard College's Campus, catch a movie at our co-ed cinema, or see one of the many concerts at The Brevard Music Center.
For shopping, try Theophilus for Free People clothes, gifts for mom, and more. We have plenty of art galleries in downtown. Take a look at Land of the Waterfalls' website to explore Brevard's art scene.
We are excited for summer camp 2019 and hope this guide allows you to find things to do in Brevard. Good luck planning your trip to Brevard today!