Camp, When the Campers Are Gone
September 5, 2018 by Darby Dame
Camp without campers is quiet.
We have packed up our kayaks, pottery wheels, tennis racquets, and general camp gear. We have deep cleaned every cabin and started a list of repairs for this winter. We have EVEN started talking about new projects for next summer! This past year, we redesigned the inside of our climbing wall making it accessible to all levels of climbing. Did you know it has 8 different routes inside with different degrees of difficulty?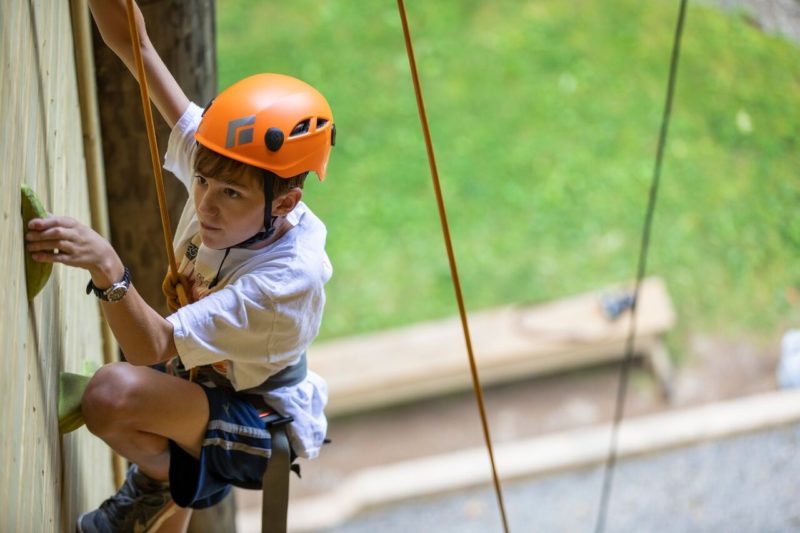 While campers are gone, the camp office continues. Registration for Summer 2019 is already open! Watching a summer end is hard, however, knowing our campers will be back next summer makes it easier. Seeing many returners and new campers registrar is the highlight of our off-season!
While camp does become quiet for a few days it soon becomes alive again as High Rocks hosts school groups. In the fall, we run an outdoor adventure school called LEAP for school groups across the country. We host school such as Trinity Prep from Winter Park, FL and Harding Academy from Nashville, TN. Our canoes, ropes course, dining hall, and many other facilities are still in use. You can still find Nathan, our head chef, along with our wonderful kitchen crew slinging burgers on the grill or making a delicious artichoke dip. (Which I might have indulged in at lunch a bit too much today but that stuff is good!)
Our full-time staff are busy yet taking time to enjoy a different season of camp. Zoob is currently working on scheduling fall road shows. Don just took a day off to take their two daughters paddling on the French Broad! (They will soon be out paddling Don.) Woody and Will run our fall school group programs and are busy facilitating each day! Hank and Townsend just returned home from a trip to Michigan where they spent time with good friends and enjoyed downtime. And I am happily enjoying time spent in the office and with good friends from other camps in the area.
While camp in the off-season is different, we, fortunately, get to spend the rest of the year planning for another great summer. We have the best jobs in the world! See you all in 2019.
– Darby Dame, Director of Communications and Marketing