What to Wear Hiking
October 16, 2018 by Darby Dame
What to Wear Hiking & Other Tips:
1, Bring layers – What to wear hiking? LAYERS. Polyester or nylon are quick-dry therefore great as your next-to-skin layer. Layers can include hats, socks, and jackets. As the day gets hotter, you can reduce layers or as things cool off you can add layers on. Layering allows for you to stay comfortable in changing temperatures.
2. Check the weather before you head out on a hike. Temperatures in North Carolina can range from 30 degrees at night to 80 degrees in the afternoon during fall. Will it rain? Check to see if you need a raincoat and rainpants.
3. Wear good hiking shoes that can cover rough terrain (think: roots and rocks). Tennis shoes or good hiking boots are great options! Socks are important too. A thicker pair of hiking socks goes well over a thin cotton sock to help absorb sweat. Two pairs of socks reduce your chance of blisters.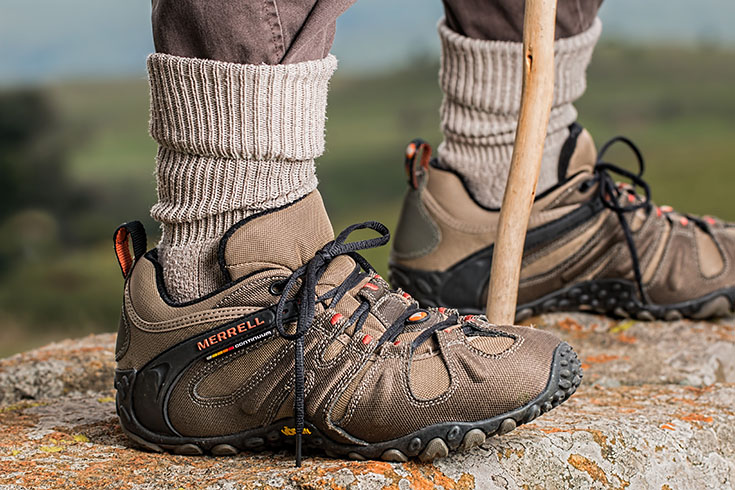 4. Read REI's suggestions for fall backpacking clothing here. Many clothing brands will have guides on what to wear. REI is a wonderful resource. Go to a store to get a personal touch as all their associates can help you find the right gear for your trip.
5. Bring water, snacks, a headlamp, and hike directions. You should have enough water to be able to drink 2 cups of water for every hour of hiking. It is crucial to give your body the right food while hiking. Think salt, protein, healthy fats, and carbs to help replenish your energy while hiking. Try nut butter, beef jerky, dried fruit, energy bars, and trail mix! (Check out: The Gluten Free Bar). A headlamp and hiking directions are very important even if you know where you are going. Don't get stuck outside in the dark without a headlamp because you thought you would be home an hour ago.
6. Looking for a "fall hike near me", try the All Trails app. For the local trail, information read our Fall Hiking Guide.