Why Parents Send Their Children To Summer Camp
December 29, 2018 by Darby Dame
Summer Camp is place to grow, be challenged, find out who you really are while having a lot of fun. Parents who send their children to camp realize the skills their children leave with at the end of the summer are valuable.
If you already send your child to summer camp, congratulation you ahead of the game! If you are thinking about it, let this list show you why summer camp can be so valuable for children as they grow up.
Unplug from Technology
With no technology at camp, you are giving your child the chance to learn how to communicate face-to-face with his peers. At camp, you can't send an emoji when you are upset or tell someone thank you by writing "thx". Your child has the opportunity learn how to talk about their emotions and give genuine thanks to others. No not all technology is bad, however, I think we can all agree that a break from technology is good for all of us.
Happier Kids
Aubrey Monke, camp parent and author, writes, "The combination of positive emotions, deep friendships, being disconnected from technology, and just plain fun makes kids feel happier at and after camp". She has done research that shows children who experience camp are happier. In a time where depression, mental health, and anxiety are at the forefront, camp can be a place that helps our children have more positive interactions to add to their happiness piggy bank.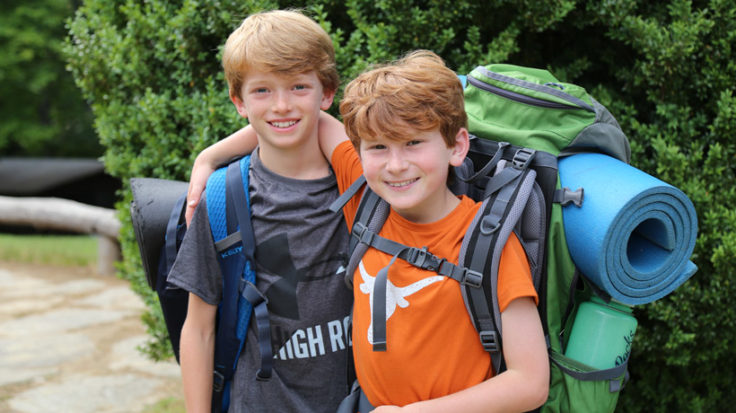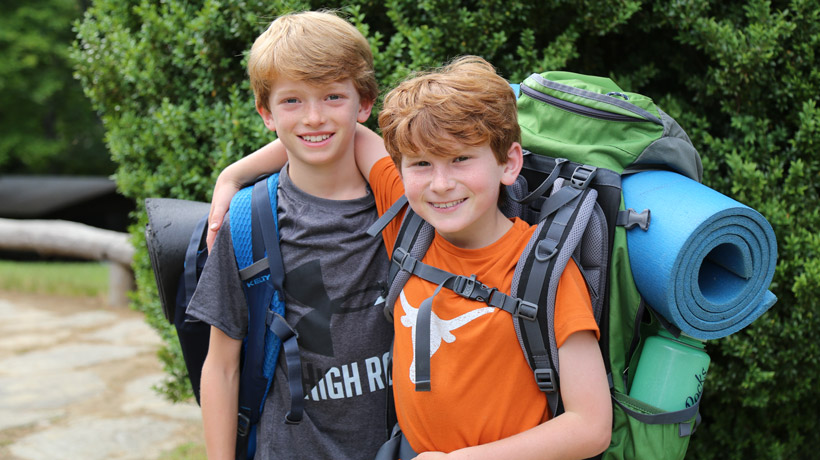 Positive Role Models
Role models at camp can be an adult, it can be a peer, it can be an older camper who just finished the hardest route up the rock wall. Camp gives children the opportunity for new adults be positive role models in their lives. Role models at camp tend to be closer to our campers age than a teacher or you, their parent. Michael Thompson in a New York Times article writes, "College-age students possess a completely different kind of authority than do parents, and they put it to good use getting children to set tables, make beds, keep track of their clothes, take showers, take turns and, more important, take risks and accept challenges that would melt parents into a puddle of anxious empathy."
Encouraged To Be Their Best Selves
Stepping into a brand new environment allows children the freedom to step away from stereotypes and figure on who they truly want to be. There is no pressure from their friend group at school to "be cool".. At camp, kids get to decide who they want to be. Children in camps all over the country describe summer camp as a place they can be simply themselves.
Gain 21st Century Skills

Our son felt like he gained independence, but I knew he was also supported all the way. – First Time Camper Parent
Where can children learn skills that will help when they head off to college or enter the workforce for the first time? Camp! Camp helps children develop skills in teamwork, resilience, problem-solving, leadership, independence, courage, grit, and more. A camper starts to gain courage and resilience in the first few moments after their parents are gone on opening day. When living with a cabin full of other boys your age, you have to problem solve to decide who gets to use the shower first. And often times, to fully accomplish a new skill in an activity, it takes grit. These skills are not taught in schools. Camp can help fill the gap and give children the tools to succeed later in life.
The five listed above are just a few reasons, great parents choose to send their child to camp. Thinking seriously about camp? Read our blog post how to know if you child is ready for camp.