1986 - 1990
---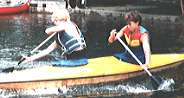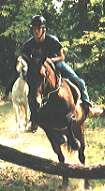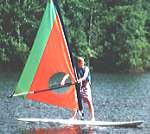 More pictures from '86, '87, '88, '89, '90
---
1986
---
1987
First year of all boys camp.
The summer began with a five week session followed by a three week session.
Jane and Mr. Will announced their retirement to the staff at the end of the three week session.
Townsend Birdsong was the camp nurse during the five week session and Hank Birdsong was a swimming counselor during the three-week session.
One of the first climbing trips away from camp was led by Wes Gattis to "Pickens Nose", a climbing area near Franklin, NC.
---
1988
Hank and Townsend Birdsong serve their first year as camp directors.

Format remains all-boys with two-week, three-week, and four-week sessions.
---
1989
Climbing wall in gym is built.

A group of campers go on trip to Yosemite National Park for a two week climbing expedition led by Alan Gibson.
---
1990
---
Contributors to this page include: Hank Birdsong