About Us
Camp High Rocks is a family-owned, traditional boys summer camp located in the mountains of North Carolina. Founded in 1958, we have been creating long-term partnerships with parents by providing opportunities for boys to develop friendships, independence, and even resilience in a supportive, nurturing community.
We challenge our campers by allowing them to select their own activities and by helping them set personal goals for the summer. The sense of accomplishment instilled in our campers, whether fostered by improvement in activities or from being away from home for the first time, is something that we believe can be life-changing.
What Sets Us Apart as a Boys Summer Camp?
Our Incredible Role Models
We work hard to find the right leaders for your children. Many staff come back year after year to mentor these boys. Many were previous campers. As a result, our program continues to get better every year.
Personalized Attention
We have an incredible 3 to 1 camper to staff ratio. Each camper decides what his experience will be and what activities he want to choose. Our directors get to know everyone by name. Our cabins are just 6 to 8 boys each allowing the counselor to work closely with their needs.
A Program That Focuses on Everyone Being Part of The Family
Our program focuses on including and accepting that everyone is important. Our philosophy and values are hit home with our families. We host campers from a variety of backgrounds and geographical locations.
Our Amazing Facility
We have over 1000 acres of wilderness. Our own, private 10-acre spring fed lake allows us plenty of water time fun. Our trail system of over 15 miles presents us with all sorts of activity and exploration. An amazing place for a boys summer camp.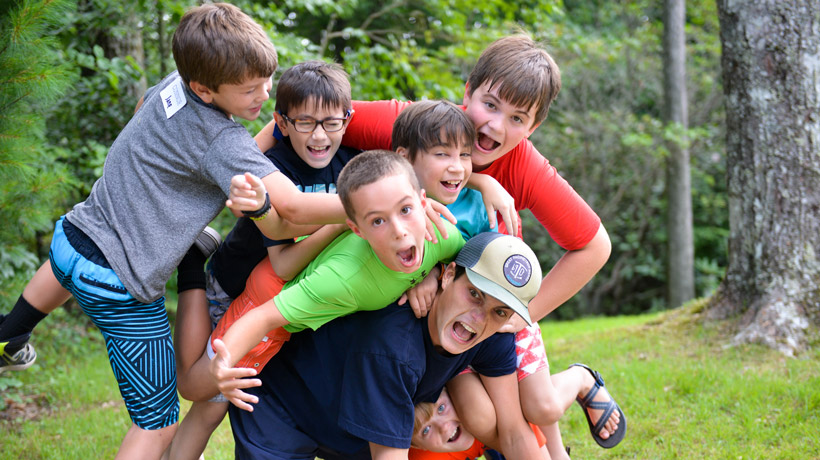 What's Next?
Check out our Sessions to see what is unique about each one.
Visit our Dates and Rates page for Session availability and pricing.
If you still have some questions click on the green chat button below or give us a call; (828)885-2153.
Would you rather see camp first? Book a Tour!
If you are all set, Apply Now!