August Session
Our two-week August session is a great place for many boys to begin your summer camp experience at Camp High Rocks!
Most of our first-time campers begin in this session, so we are ready for all of the new excitement and nervousness that typically come with those just starting out with an overnight camp experience! We typically have about half of the boys in this session as first-time campers.
We want to be sure that these new boys "try" some new activities. In our August session (unlike any of our other sessions), we have the boys stick with their cabin during the first couple of days while they are "trying out" activities. This allows them to try new adventures without having to commit right away. The boys will rotate around as a cabin group where they will have different opportunities each day to learn new activities. On the third day, the campers will pick the activities they want to participate in for the rest of the session. Allowing them to still get some great progression going!
The High Rocks Carnival! Only the August session has the High Rocks Carnival! This fun event happens on the only Sunday afternoon of camp. Boys will have all sorts of games that resemble a county fair or carnival. Activities include inflatable bounce houses, dunk tanks for your counselor, snow cones, games of skill, coffee sack races, and even face painting. Boys can earn tickets for prizes, but mostly it is just a ton of fun!!!
While the August session is more introductory, we still have some boys stay for more than just a couple of seasons. There is ample opportunity to build some skills in this session and there is a full age group of boys in the 6th and 7th grade.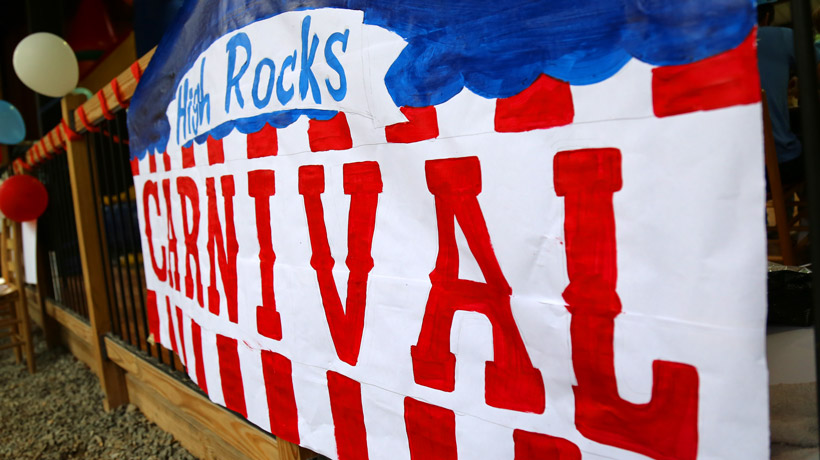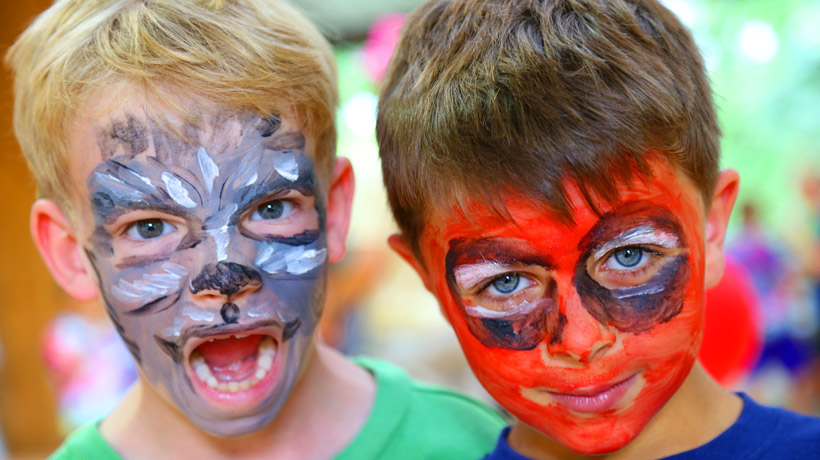 Why Two Weeks?
Our experience has shown us that a two-week session will provide a better experience for most first-time away from home campers and parents than a one-week session.
Most one-week sessions are actually 5 days; dropping off on day one and picking up on day five. That leaves only three real days away from home. We feel that a few more days allow parents and campers to get into a groove or stride.
Not quite sure you or your son are ready for two weeks? Check out our Junior Session.
How are the "Mini Sessions" different than August Session? See our Mini Session Page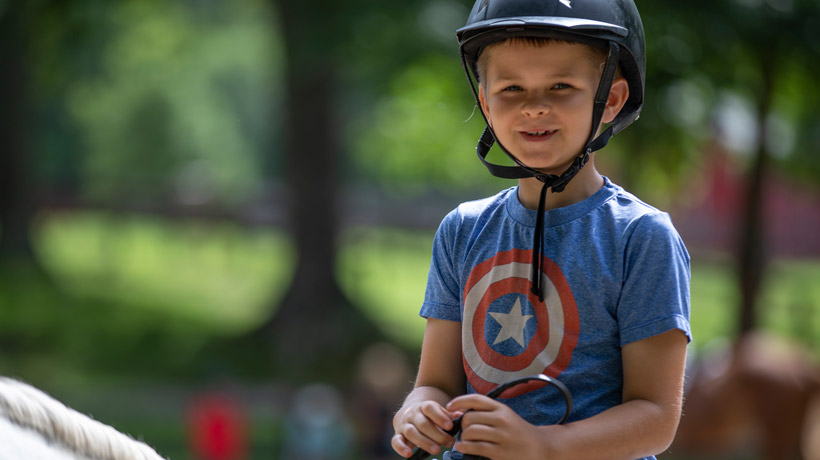 As with all of our sessions, we strive to focus on the individual and work on his goals. All of the activities are available to all ages. The advancement is based on their skill and not their age.
We work hard to have a diverse group of boys. While many come from Southeastern and mid-Atlantic cities, we have boys from all over the U.S. and a few from other countries. We do this by limiting the number of boys in a cabin from the same school or city. We want summer camp to be unique and not just an extension of friends from their local school. It would be very easy for us to be "Camp Atlanta" or "Camp Charlotte" like many of our peers, but we work hard on our registration so that we have a well-rounded group of boys from all over.
Our program also allows the boys to do the activities they choose nearly every day. If they choose rock climbing as an activity, they get to do it every day. This is not so for other camps where the "adventure" component is more of a "wee ha." Here at Camp High Rocks they actually build skills and advance in these activities. These skills carry over to other athletics and activities.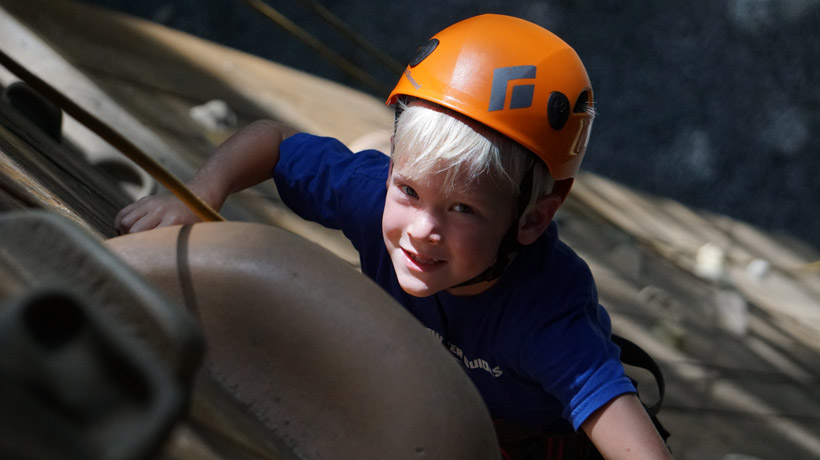 What's Next?
Watch our videos and slideshows. Click Here
If you still have some questions click on the green chat button below or give us a call; (828)885-2153.
Would you rather see camp first? Book a Tour!
If you are all set, Apply Now!