Horseback Riding
We offer a quality riding program under the supervision of skilled instructors, on well-schooled horses, with proper, well-maintained equipment. Our facilities include barns housing twenty-nine horses, three instruction rings, lush fields, and extensive trails which lace High Rocks' 1,100 acres of woodlands. Our Horseback riding camp activity blends instruction in technique and horsemanship together through one-on-one teaching and through fun activities such as trail-riding and pony-painting.
We teach the sound fundamentals of English hunt-seat riding and are not satisfied with merely providing an opportunity to ride, but rather aim to empower campers with all of the skills required of a true horseback rider.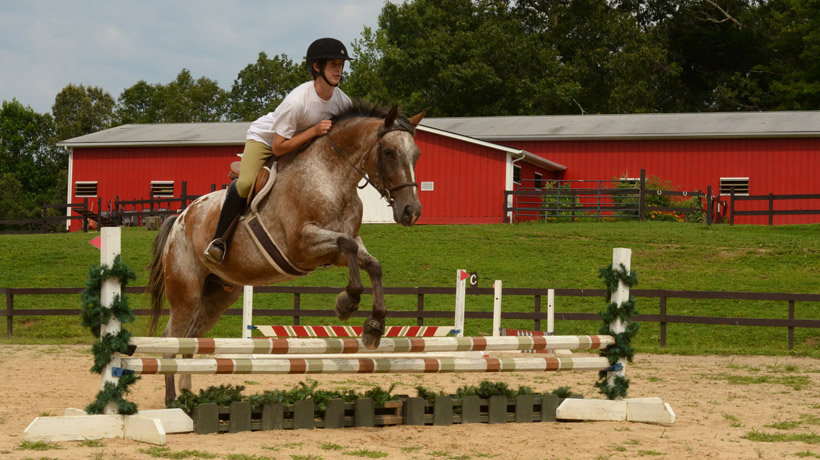 Most of the horses here are our own. Many of them were raised and schooled at High Rocks. Our herd encompasses a wide range of sizes and personalities. We strive to include calm, quiet, beginner mounts as well as more challenging horses that require the efforts of an experienced rider.
Horsemasters is a popular part of the horseback riding camp program. Horsemasters offers campers a chance to share the responsibility of tacking, grooming, feeding, and turning out the horses. Beyond the hard skills they acquire from participating in Horsemasters, many campers enjoy additional time down at the barn outside of their activity period and an enhanced relationship with the horses.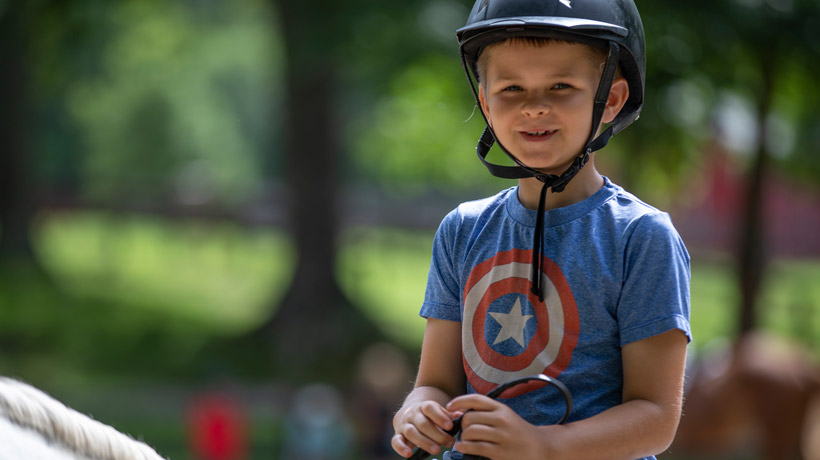 Each camper may ride daily if he elects to take riding as an activity. Lessons are structured for safety, fun, and skill development. In addition to classes in-ring and field, campers look forward to relaxing trail rides through the woods, bareback riding, overnights, lunch rides, horse painting, and many other games on horseback.
High Rocks is much more than a horseback riding camp, mountain biking camp or rock climbing camp. High Rocks is a traditional summer camp with an extensive array of activities, including horseback riding.