Remembering Jane Bell Williams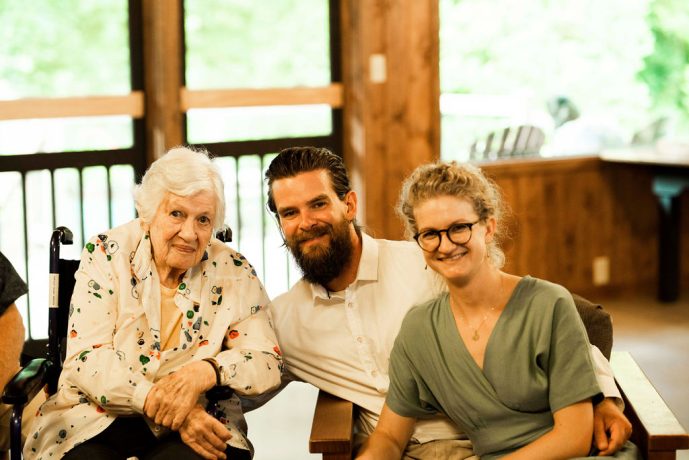 Jane Bell Williams began her camping career early, growing up at her father's camp, Camp Mondamin for boys, and later Camp Green Cove for girls. She developed many lifelong passions including flying, traveling, horseback riding, canoeing, skiing, and snake wrangling. She also learned a fierce independence and a strength of will that would serve her well the rest of her life!
It was at Mondamin that Jane met her late husband, Sumner Williams, whom she later married in 1948. They shared many of those same interests, chief among them was a passion for working with children and young adults in an outdoor setting. The dream to direct their own camp was born. They built and then opened Camp High Rocks for its first summer in 1958.
For 30 years, Jane and Sumner operated separate boys and girls camps, focusing on learning about nature, self, and the greater community. Horseback riding was always a focus for Jane who enjoyed raising foals into school horses, teaching generations of campers the equestrian arts, and managing a herd of near fifty horses at times. With legendary steeds like Hunter's Moon, War Eagle, and Merrybound, some of the stories are still told today.
The people of camp were always at the center of the experience for Jane. Her desire to build campers and counselors into more confident and comfortable versions of themselves was a lifelong goal. Mary Grace Brennan, a long time High Rocks nurse, remembered the first time she arrived as camp nurse as a young city woman, Jane met her in the Dining Hall. Mary Grace, nervous at meeting the boss, was ready to hop to whatever Jane asked of her. Instead, the first thing Jane asked her was "What would you like to get out of this summer?" This floored her, and was the first time any employer had begun that way. In that first summer of work, Jane came to Mary Grace with a new task, one she had never done before. After finishing the instructions, she asked Mary Grace if this was something she could get done. Mary Grace replied that she would try, and Jane stopped her there. "I need to know if you are going to do this, not try. When you say try, I don't know if you are going to get it done." After hurriedly confirming that she would indeed get it done, Mary Grace has never said "I'll try" again.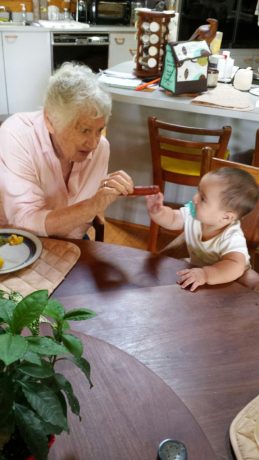 Jane was many things to many people. At times she could ask a great deal of someone knowing they could be pushed and would benefit from realizing their own abilities. Many over the years found her a figure of comfort and solace when support was needed. Always she possessed a talent for making all around her feel loved, welcomed and valued. Her philosophical foundation for High Rocks was to be a place where everyone was treated with respect. She exemplified this trait, and we see living testimony every year at camp with alumni from Jane's directorship happily making a trip to visit a place special to them.
Respect for all was her one request to successive generations of High Rocks directors and continues to be a core part of the program she built. She is succeeded by her six children, nine grandchildren, and four young great-grandchildren who knew her as Great Jane. The name suits!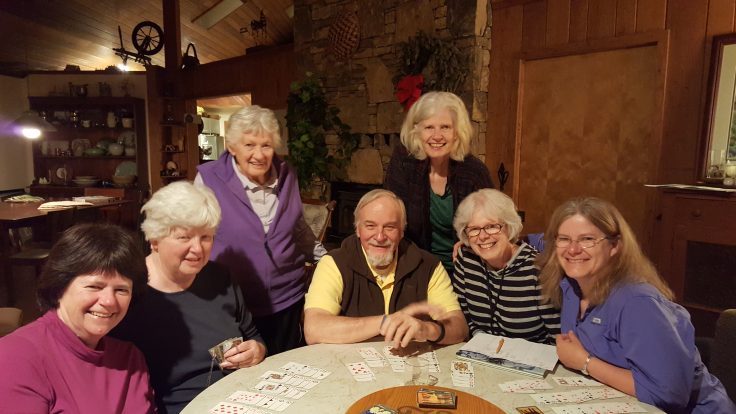 As we know many of our alumni would like to remember and celebrate Jane at the place that she so loved, we are putting together an event for her on September 9th at Camp High Rocks. Please save the date and look for further details. For those wishing to share memories and condolences now, please use the form below. The family would love to hear your stories about the fierce, passionate woman Jane was. Jane had an obituary in the Transylvania Times this past week, you are welcome to read it by clicking here.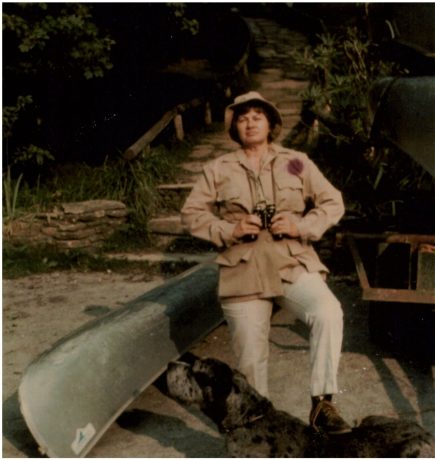 Jane Remembrance
You are welcome to share your condolences along with your memories and stories of Jane Bell Williams through this form. Your writings here will be shared with the family. She was a remarkable woman, and has many wonderful stories that the family will cherish reading.
---