50 Camp Moments We Can't Wait For!
April 14, 2023 by Darby Dame
Camp is JUST around the corner. The countdown is on! We are 50 Days away from the start of our June Three Week Session. There are so many moments we are looking forward to we had to make a list! There is no way we could cover everything in just 50 moments. And we know our campers this summer will have more to add!
1) Warm Chocolate Chip Cookies – Yummmmm!
2) Going off the Rope Swing!
3) Welcoming New Campers – Yes, we can't wait for our 1st year campers to get to experience the High Rocks community!
4) Camper/Counselor Tennis Tournament – Read a little about it in the first paragraph of Don's Blog!
5) Tie-Dye Tuesdays
6) Rocket Launch Day – Did you catch our Facebook Recap Post?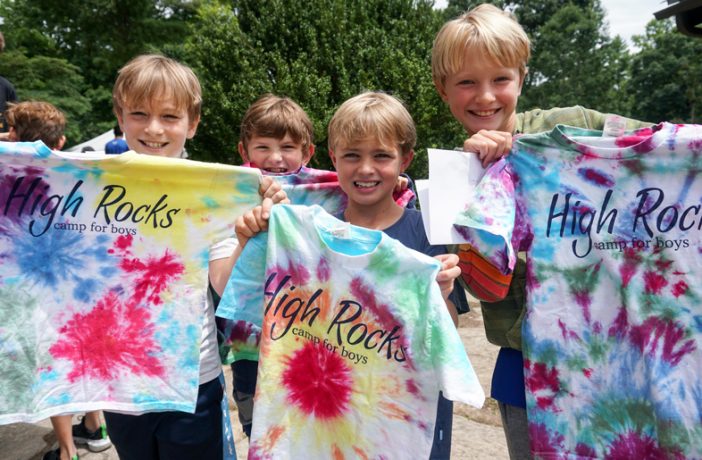 7) Taylor Swift dance parties in the Dining Hall
8) Hearing "Good Morning High Rooooooocks" with the morning wake up bell.
9) Playing Gaga during choice period
10) Mini Corn Dog & Wing Day – The best lunch!
11) S'mores – what can beat that?
12) Petting Barley, one of our camp dogs.
13) Jersday Thursday – Pack your favorite team's jersey!
14) Meeting new puppy Biscuit for the first time!
15) First day of camp excitement
16) End Games (x3)
17) Mud Pit!!!!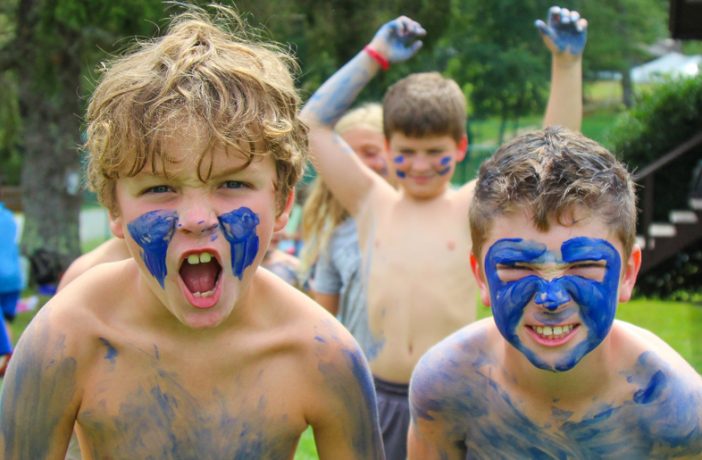 18) 4th of July fireworks and fun – see it from 2019!
19) Staff arriving for their first day of orientation!
20) Bringing back 2017 – Remember Your Table Manners!
21) Camo Day in Archery and Riflery
22) Upper Senior Day – When our 8, 9, and 10th graders compete in a multi-activity competition!
23) Hitting a bullseye
24) Paddling the Green River
25) Dolly's Ice Cream after going down Sliding Rock (A great out-of-camp evening program!)
26) Gatorade hydration stations on warmer days
27) Meeting new friends!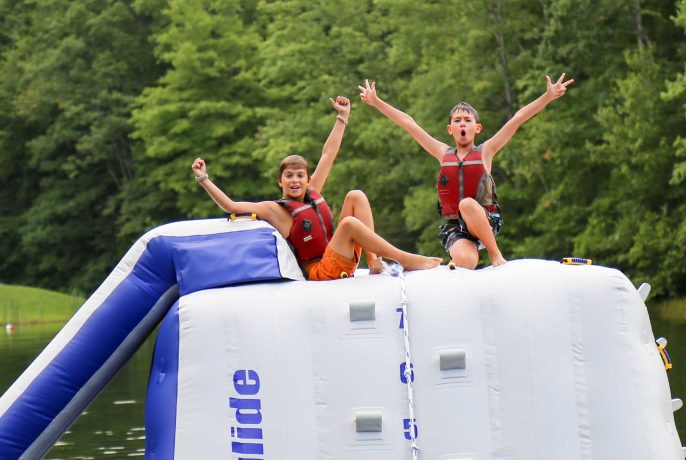 28) And a favorite of all campers, DODGEBALL!
29) Pancakes on Saturday mornings
30) Rainy rest hours that make it easy to fall asleep
31) Candy bars on Sunday! (Yes, only one time a week makes them even more special)
32) Seeing your pottery come out of the kin.
33) Trying a wheelie in Mountain Biking
34) Counselors reading to their cabins each night to help them fall asleep
35) Finishing the green route on the climbing tower
36) Catching a fish!
37) Hiking through Pisgah National Forest
38) On that note, s'mores day in Hiking! (YUM)
39) Sunday evening campfire stories
40) Catching that PERFECT breeze in sailing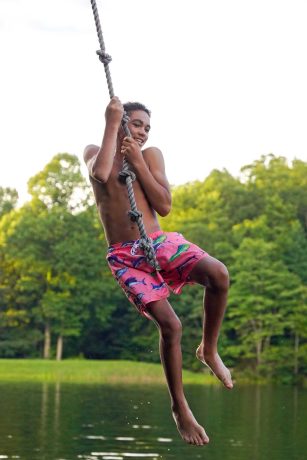 41) Getting your roll in a kayak
42) Taco Tuesday (When tacos happen to fall on a Tuesday at lunch!)
43) Singing Yellow Submarine during Assembly
44) Lucky Charms for breakfast cereal!
45) Playing cards in the cabin
46) THE SMILES ALL AROUND!
47) Staff seeing a camper achieve his goals
48) Spaghetti and meatballs for dinner
49) Paddling around the lake on a sunny day
50) CAMPERS ARRIVING! This is a moment that can't be beat. The moment we have been planning for all year long. Here's to only 50 more days!