Meet The Team: Townsend Birdsong
March 31, 2022 by Darby Dame
It is time for another Meet The Team featuring Townsend Birdsong! Check out our previous features of Don Gentle, Woody Noland, and Danny Stewart. Townsend brings a rich variety of skills to camps as owner and a director, she is a key part of our team. Her dedication to the mission of High Rocks and youth development is unmatched. Well… it might only be matched to her dedication for cooking. From year-around team meals to special treats, she shares her cooking often!

Read on to learn more about Townsend and see her surprising answer to our Team Dog question!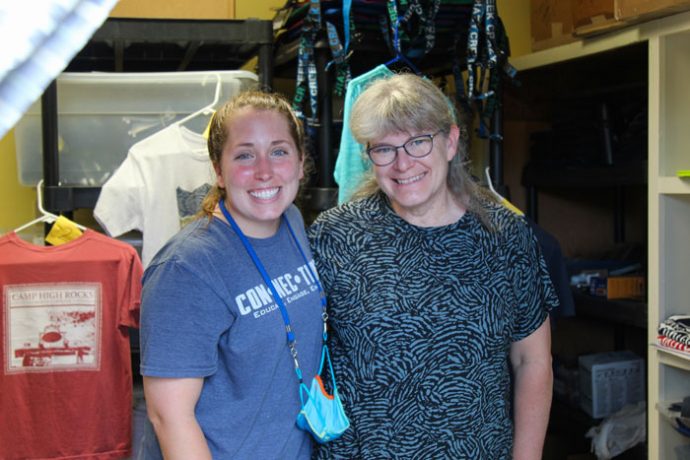 Position: Owner-Director
Years Worked: 35+
How did you learn about and starting working at Camp High Rocks?: My parents founded the camp in 1958. They owned and directed camp for 30 years until their retirement. At that point Hank and I took over as directors and owners. This will be our 35th summer as owners. The philosophy of camp as been consistent now for 35 years. Allowing children a place to grow, enjoy and thrive has always been paramount. Our activities help children develop skills and our community helps children develop character and confidence. I work with the greatest people and love continuing our traditions!
What does your day-to-day role look like in the off-season?: Enrollment, planning for the next summer and upgrades to facilities. Right now we are working on releasing information about our fall events alumni reunion and family camp.
Favorite camp food?: Pork loin or chicken with mushroom cream sauce. Often with a side of fresh asparagus. (Thank you, Chef Nate!)
What are you reading or watching right now?: Currently reading James Patterson's series. Currently watching Stargate, NCIS, New Amsterdam, The Resident, and The Olympics.
Share a useful camp tip or trick: For our staff who find themselves parking in the front parking lot, avoid parking under the pine tree due to sap!
What do you enjoy doing when you are not working?: Board and card games. Spending time with family. Walking and reading. The camp trails make wonderful hikes after work or on the weekends!
Team Barley, Team Tsali, or Team Harvey?: All of them!
Why Camp High Rocks?: I get to surround myself with the best people I know.
What is one thing you are really good at?: I love to cook especially baking. My hobbies include keeping our horses well cared for in the off season and finding new ones for the program. Also love landscaping each year to make camp beautiful.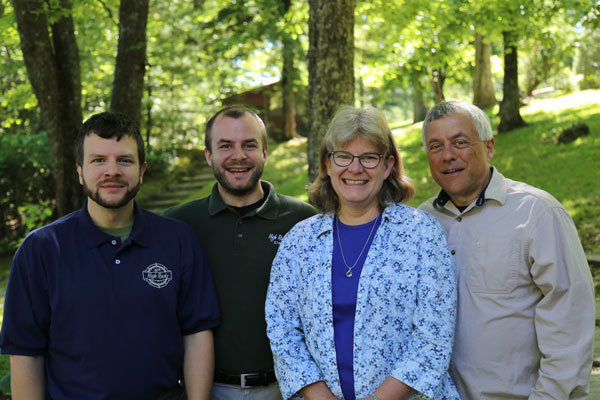 A perfect camp day would include…?: Sunshine, happy staff and smiling campers.
In particular for our year-around staff, Townsend is the glue that holds us together. She has kept many traditions alive and continues to push us forward to create the best experience for our campers and staff. If you want to drop her a note or say hello, you can email Townsend at townsend@highrocks.com

Up next, we will feature camp's accounting guru, Benjamin Birdsong!