Woody Noland Moving to Camp Director Role
April 7, 2022 by Don Gentle
We are writing today with an exciting announcement for Camp High Rocks and our community. Woody Noland has moved from the role of Associate Director to Camp Director. Along with Don and Elizabeth "Zoob" Gentle, Woody will be a part of our Camp Director team that provides leadership and support to all aspects of camp.
Woody has been a fixture at Camp High Rocks for many years. He moves into this new role with years of experience, an appreciation for the history of this place, and dedication to the camp mission. Over the past few years, he has been taking on greater leadership and responsibility that makes this move a natural fit.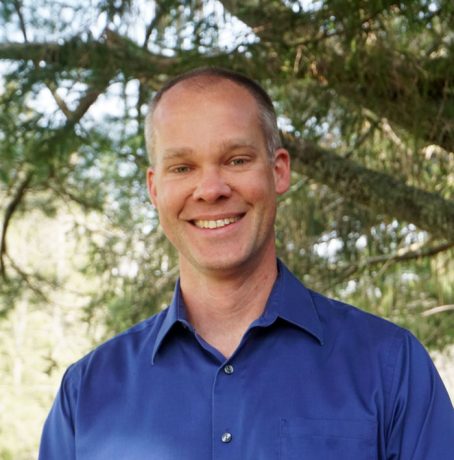 Woody started at High Rocks as a camper in 1988 through 1995. As a grandson of our founders, Jane and Sumner Williams, and nephew to our owners, Townsend and Hank Birdsong, Woody was destined to be a High Rocks camper from the start.  He then decided to spread his wings a bit and spent a few years during the late 90's developing his leadership and counseling skills at Camp Mondamin.  After graduating from William & Mary in 2003, Woody made his way back to High Rocks for two summer seasons running the paddling program before joining the year-round team in 2005.
Woody currently lives in Brevard with his wife, Ren, and two young boys, Tripp and Thomas. His weekends are spent hopping from one youth sporting event to another. He and Ren are thrilled to have their older son, Tripp, attending camp for the first time this summer. We hear Tripp has already picked out his bunk in Hillside Cabin!

Since joining our year-round team, Woody has been key in creating a staff community that values each other and their work with campers. Woody is known for his patient listening, sage wisdom, and gift for understanding. Camp alumni who knew our founder, Sumner (Mr. Will), often recall how similar Mr. Will and Woody are in their actions and mannerisms. Woody will continue his work recruiting and hiring our summer staff while being a parent-camper liaison during the summer. He knows how to nurture and care for both campers and staff.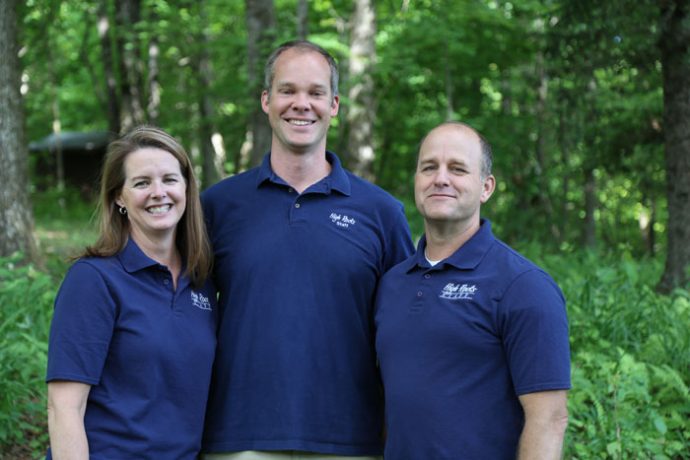 Moving forward, our current Directors, Don and Zoob Gentle, will remain active Directors as Woody joins their ranks. All three will support each other in decision-making and providing leadership for Camp High Rocks. This leadership transition honors the work Woody has done over the past few years and the success he has had. Camp Owners Townsend and Hank are thrilled to have this trio as Camp Directors and can't wait for the coming summer. With our wonderful year-round team, we know this summer is going to be the best one yet!
See you all in just a few short months either at camp or the 65 Alumni Reunion!

Sincerely,
Don, Zoob, Townsend and the High Rocks Team