Alumni Paddling Weekend
Join Us
September 20 – 22, 2019
Our first ever alumni paddling weekend will be held this September! Come join us for a fun-filled weekend of paddling and fellowship. We will have at least two different groups running river trips both Saturday and Sunday.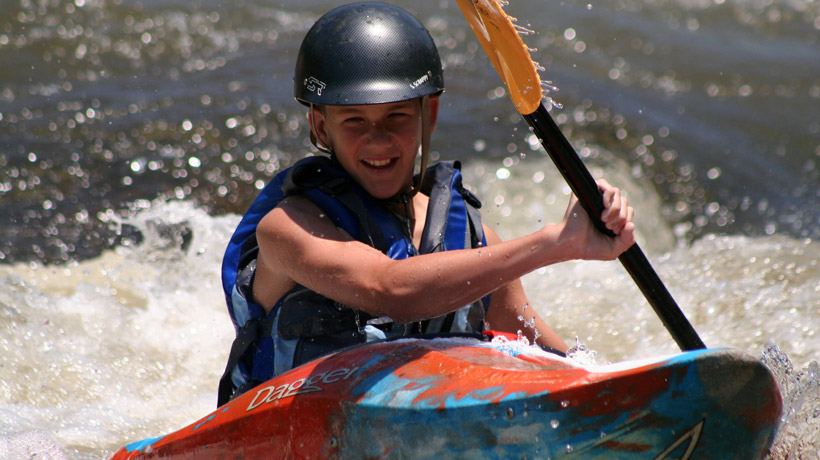 This is an adult only event. All participants must be 18 years or older. The focus on the weekend is to get together and enjoy our paddling heritage. While some instruction is available, we are assuming you have some background in river paddling and can get yourself down the river with the group.
We will hope to have at least two skill levels with the more beginner group probably being the Tuckaseegee River, which is a II+ river. If we have a more advanced or less advanced group, we will make a plan.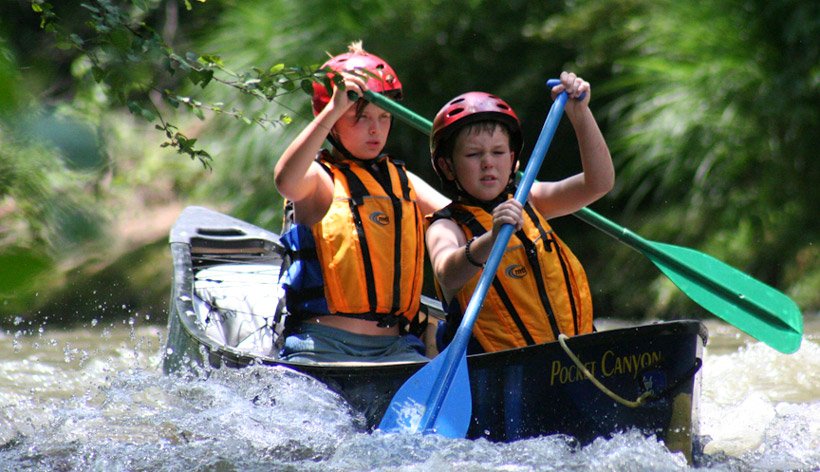 Details
Accommodations are included. You will be sleeping in camp cabins that have a private bathroom and shower area.
Meals begin on Friday night at dinner and run through lunch on Sunday. The plan is to be out most of the day Saturday and Sunday on the river, so we will pack out lunches both days.
Come Friday afternoon for a lake clinic and warm-up.
We can supply some boats and equipment, but we are limited in quantity and size. Most of our boats are either tandem canoes or smaller kayaks that may only fit high school boys. Please let us know if you are interested. You can make a note on the registration form.
Saturday night after the river will be the big event complete with tales from the river, beer, wine, and a hefty meal.
You can plan to leave from the river on Sunday or come back to camp and pack up.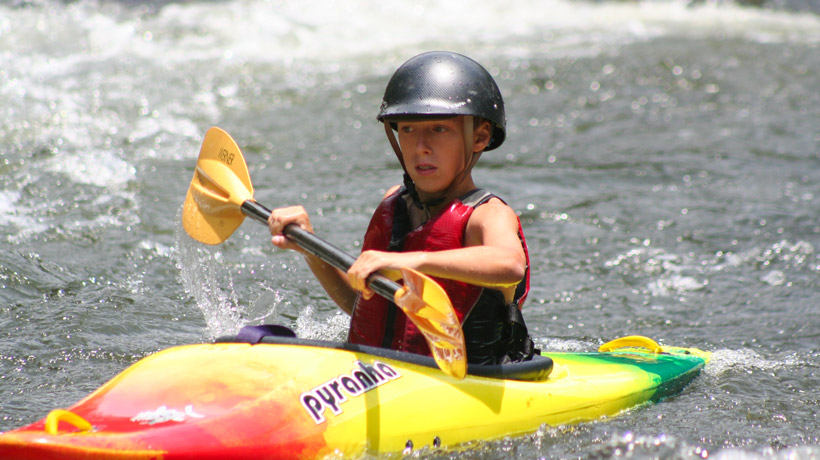 Cost
The cost for the weekend is $325/person. This will include all meals, accommodations, and transportation to and from the river each day. Again, we may be able to provide some paddling gear like a boat, paddle, and PFD.
A portion of the proceeds from the weekend will benefit the Camp High Rocks Campership Program.
Register
We will be in touch later during the summer with details about arrival and a packing list.
Please contact Don Gentle or Woody Noland with questions.